I thought I'd show you the contents of my make-up bag and what I use on a daily basic in my make-up routine! Usually, I'm in a rush out the door on the way to work so I try to keep it quick and simple. I tend to leave the dramatic look for when I'm going out at night but here are the essential products I use:
Black & Gold Make-up bag: I like to change my make-up bags often as they are thrown around a lot and get dirty. I never spend much on them. I love this new one from Penney's €5.00.
Guinot Bioxygene Moisturizer: This is my favourite moisturizer right now because it's light in texture, has anti-aging properties and helps the skin to absorb more oxygen giving it a healthier complexion €74.25.
Mac Studio Sculpt SPF15 Foundation (NC15): I have been using this foundation for a while and I wouldn't use anything else on my skin! I love it so much. It's a creamy gel-based formula that helps hydrate the skin and also matches my complexion perfectly! €36.50.
Mac Mineralize Skinfinish Natural (light): I have to say this is the first pressed powder that works well on my skin. It is light and doesn't feel heavy on the skin. €30.00.
Essence liquid ink eyeliner (Black): I love this for the simple reason that it's got the skinniest brush, brilliant for creating those 50's flicks! It's also cheap and comes in black. Dries quickly too! €2.80.
Mac Fluidline (Blacktrack): I first fell in love with this a few years ago. It lasts for ages and you don't need to apply much as a little goes a long way. I love a lot of eyeliner so I usually put this on first and then apply my essence liquid ink eyeliner over it! €19.00.
Mac Cream Colour Base (Luna): I use this to highlight my cheekbones, brow-bones and also a little down the center of my nose and across my forehead. This gives my skin a lovely youthful glow. €21.50.
Maybelline Cover Stick Concealer (01 Ivory): I stumbled on this a while ago and its perfect for concealing dark circles and brightening the skin. €5.99.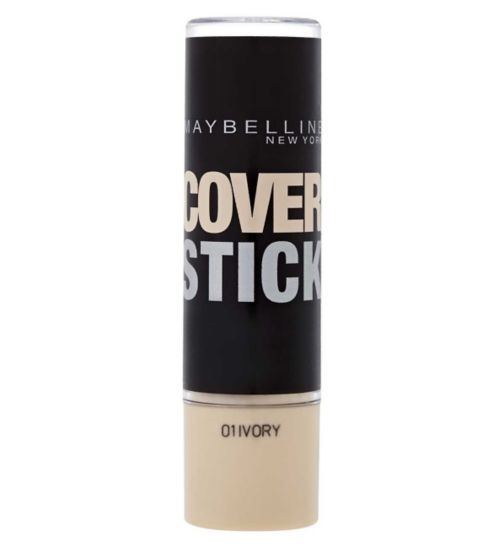 Compact mirror: You always need a mirror!
EOS Lip balm(Blueberry): I can't go anywhere without a lip balm as I suffer from chapped lips. This balm is great for keeping lips hydrated and smooth. It's rich in Vitamin E and I love the smell of the blueberry one! €6.95.
Benefit Roller Lash Mascara: I wrote a review of this mascara recently and I'm still raving about it! It's still my favourite. €26.00.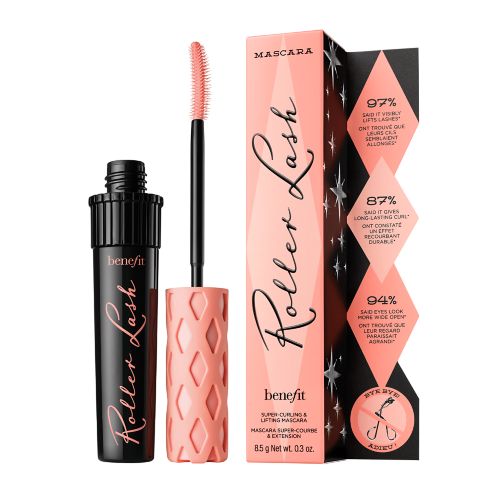 Mac Powder Blush (Margin): Right now I am using this blusher as it's a soft peach colour –ideal for the summer months. I swap and change my blushers from summer to winter. €23.00.
Mac Bronzing Powder (Refined Golden): This bronzer is light and gives a subtle glow to the face. €26.50.
Sleek Face Form (Fair): I bought this recently. It comes in four different shades and has a contour powder, highlighter and blusher. €12.99.
Mac Viva Glam V Lipstick (Luster): I really love this lipstick and keep buying it when I run out! It's deeper than a nude colour. Gorgeous on and I wear this both day and night. €19.50.
Essence XXXL Shine Lip-gloss (Bright side of life): Right now I love this peachy coloured gloss. It gives just enough colour and shine for a natural look. €2.29.
Clarins Crayon Kyol (intense brown): It's actually an eye-liner but I use it to fill in my eyebrows! I've been through so many eyebrow kits and nothing came close to this. I love how you can define your eyebrows with this product and you can soften them with the brush applicator that comes with the pencil. €19.00.
Urban Decay Naked Palette1: Even though it is a bit pricey it's well worth the money. It contains twelve different shades plus an eye brush. I love how you can create a smoky effect which lasts all day! €46.00.
And here are the brushes I use. I love the Real Techniques collection, at the moment, and the fact that they are not too expensive is also a plus!
Pink Avenue, Foundation Brush: €13.99
Real Techniques, Blush Brush: €12.99
Real Techniques, Powder Brush: €16.99
Real Techniques, Stippling Brush: €15.99
No7 Concealer Brush: €10.50
As you can see, I am slightly addicted to Mac and Real Techniques! That's not to say that I don't love the cheaper brands of make-up out there as well.
Love Aoife xxx